Novel measuring system for length measurement of long natural and technical fibers.
Current project status: The pilot system was constructed in March 2020. In June our research partner started the analyses, using wool samples with known properties. In September 2021 the pilot project ended successfully and first test results with flax, hemp and wool fibers can be presented.
How to measure the length of natural fibers with the FibreScanner? Find out more here.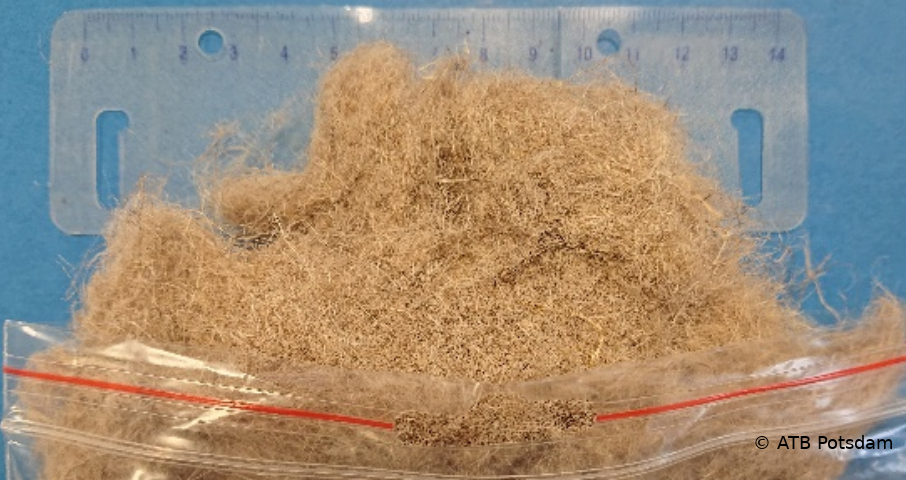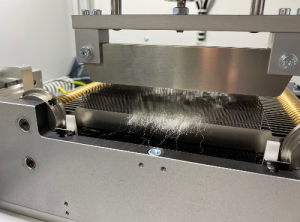 FibreScanner is a new measuring system to analyze natural or industrial fibers of a length of 2cm- 40cm. Instead of moving the sensor over the fibers, the fibers are moved over the line sensor. This inverse approach to the imaging process has the advantage that the fibers are stretched in a comb bed and the fiber length can be measured precisely. Combined with an enhanced FibreShape system the FibreScanner will provide accurate length information for long fibers in just a few minutes.
The aim of the measurement is to know the length distribution of natural fibres (e.g. hemp, flax, jute, kenaf) and technical fibres with a length of 2cm to 40cm. The fiber length is very important for the determination of the mechanical properties of fiber reinforced composites. It is expected that the use of natural fibres for fibre composites in the automotive industry can be increased considerably. Up to now, the length distribution has been determined manually or with the Almeter.
The Almeter is a measuring system that is not produced anymore for 20 years. Until today the Almeter is used worldwide to measure long natural fibers because there was no alternative so far. With the FibreScanner we offer an alternative. Compared to the Almeter the FibreScanner can be used for the analysis of natural fibers like hemp, flax, jute, kenaf or technical fibers.
Together with the NTB (Interstate University of Applied Sciences Buchs) the IST AG carried out a feasibility study in 2014. In 2017 followed the development of a functional model. This research project in cooperation with the NTB was supported by Innosuisse and after a successful test phase the IST AG applied for a patent. The patent with the title "Fiber measuring method and device" was published by the Swiss Federal Institute of Intellectual Property (IPI) the 30th of October 2019. The next step was the planning of the prototype FibreScanner within the framework of a further research project. Our research partners are: Faserinstitut Bremen, STFI – Sächsisches Textilforschungsinstitut.